Thomas Gelf :: Welcome!
It's a great pleasure to welcome you on my very personal blog! Finished here without even knowing why? Asking yourself why the hell I'm writing all those things without even having been asked for? I'd love to tell you!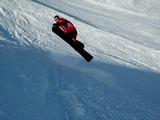 For a really long time I strictly refused joining the Blog-Hype. What a waste of time! More than 10 years ago I have already been writing on a blog-alike web page, "cellar page" was the name of this masterpiece. 18 years old, I published world-breaking news from "my" wine- and party-cellar, bundled with lot's of useless stuff - in plain HTML.
As many years later the Blog-Hype started (the cellar page died long before), there was one thing pretty clear: without me. I do not need to own a blog just because everyone else (and his dog) does so. The hype is over now, Facebook rulez (you'll NOT find me there), but blogging is still a MUST. And I must confess: a blog is a great tool, it is much more flexible than a "static" web presence - even in cases where the latter comes with a fantastic CMS.
To cut a long story short: here it is, MY Blog. What I'd be using it for? I'm used to put in my two (Euro-)cents at many places on the web, this is an attempt to collect and to somewhat categorize it. Or, even shorter: a vanity-flattering instrument

Most articles will be written in German, from time to time I'll also try to write down some English or Italian words. I'm pretty sure you'll find errors, and if you are a native speaker in one of those languages you'd probably find many of them. Regardless whether they may be of grammatic or orthographic nature - please don't fear mercilessly making me aware of them!